What is a commodity market? Starting with an overview of the commodities market, including what it is, how it operates, and the fundamentals of the market. So, a commodities market is a place where raw materials or main goods may be bought, sold, and traded.
Commodities trading, as well as research and consulting services, are offered by full-service commodity brokers in India. At the MCX and NCDEX exchanges, the consumer may simply trade contracts.
What Is MCX and How Does It Work?
MCX is an abbreviation for Multi Commodity Exchange of India Limited. MCX is India's first commodity derivatives exchange, allowing for online commodity derivatives trading. MCX began operating in 2003 and is governed by the Securities and Exchange Board of India (SEBI).
MCX works in the same way as the Bombay Stock Exchange (BSE) and the National Stock Exchange (NSE), selling commodity derivative contracts in a variety of areas such as farm commodities, metals, and energy.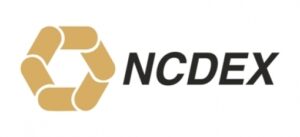 What is NCDEX and how does it function?
NCDEX is an abbreviation for National Commodity and Derivatives Exchange. It is the market leader in agricultural commodities trading, and you may use it to benefit when dealing in Indian agricultural products. NCDEX, founded in 2003 as a public limited business, employs cutting-edge technology to assist traders in conducting error-free trading.
NCDEX trading, when done correctly, may considerably increase your wealth, and because India is one of the greatest producers of wheat, milk, rice, and so on, it plays a vital role in strengthening the nation's agriculture industry.
The Categories of Trading in Commodity
1. Commodity Discount Brokers: In commodity trading, a commodity discount broker is a supplier of ultra-low-cost brokerage services. The service is available through mobile, online, and installable trading terminals. The commodities broker's fees vary from Rs. 9 to Rs. 20 each completed order. This is true regardless of the trade's magnitude.
2. Commodity Full-service Brokers: The fee charged by a full-service commodities broker typically varies from 0.03 percent to 0.5% of the transaction value. Some brokers impose a one-time fixed cost for each deal. Some brokers charge a predetermined set brokerage fee. The following is a list of the finest commodities brokers in India that provide full-service to their clients.
Top 10 Best Brokers for Commodity Trading in India (Commodity Brokers)
The top ten best commodity brokers in India are listed below. These brokers have provided the greatest commodities trading services.
1. ICICI Direct
In the Indian market, ICICI Direct is one of the leading commodities brokers. The firm is a subsidiary of the ICICI group. They provide their services over the internet. Over 50 lakh consumers can use the programme, which includes online trading and investment. At the three major exchanges, the BSE, NSE, and MCX, they trade in various areas like equities, commodities, and currency trading. Mutual funds and initial public offerings, fixed deposits, bonds, NCDs, wealth products, home loans, and loans against securities are among the company's other services. As a result, the platform is the greatest platform for online commodity trading.
The flat rate brokerage programmes are the ones described above. They provide no-cost equity futures trading. For equities intraday and options trading, the brokerage rates are flat Rs 20 per completed order, and for equity delivery, the brokerage charges are 0.55 percent. The plan also includes features such as a 30-minute payoff when selling a share, low-interest margin funds, and margin funds.
2. HDFC Securities
Another well-known brokerage business in India is HDFC Securities. It is a wholly owned subsidiary of HDFC Bank. As a platform, the organisation offers online trading as well as trading over the phone. They also offer their customers a three-in-one account. Trading, banking, and the Demat account are all made easier with this account. This function facilitates the smooth transmission of funds.
The firm also offers services in the areas of Cash-n-Carry on both the NSE and the BSE, as well as Day Trading on both the NSE and the BSE. On the NSE, you may simply trade futures and options, as well as invest in IPOs online.
3. Kotak Securities
Kotak Securities, a subsidiary of Kotak Mahindra Bank, is another best broker for commodity trading platform. In 1994, the firm was established. More than 11.95 lakh consumers are served by 1209 locations, franchises, and satellite offices. The corporation is also a corporate member of the Bombay Stock Exchange and the National Stock Exchange, two major stock market. In addition, the company has participated in the National Securities Depository Limited (NSDL) and Central Depository Services Limited depository systems as a Depository participant (CDSL).
They provide three accounts to assist investors in opening a Demat Account, a bank account, and a trading account with Kotak Mahindra Bank Limited. By creating a single account with a single application form, one may quickly save time.
4. Motilal Oswal
The firm was founded in 1987 and is known as Motilal Oswal Securities Ltd. (MOSL). It is based in Mumbai. It is a comprehensive financial services provider established in India. They provide services in the areas of equity, commodities, currency, and derivatives. Mutual funds, initial public offerings (IPOs), gold, insurance, and fixed income products are among the company's other segments. The MOAMC discretionary Portfolio Management Service has made them famous (PMS).
Portfolio Management Services has a proven track record of success and consistency. Since the beginning of the market cycle in 2003, it has served as a benchmark.
Investors and individual consumers (including High Net Worth Individuals), mutual funds, overseas institutional investors, financial institutions, and corporate clients make up their client base.
Furthermore, the registration number has surpassed 10,000, with over Rs 69,500 crores in depository assets.
The company's research strategy also helps to build a firm foundation. Equity research accounts for over 10% of the company's revenue. Large-cap, mid-cap, and technical research are all handled by independent teams.
5. IIFL Marketing
Another well-known commodity-focused stockbroker. They are one of India's most well-known full-service stockbrokers. IIFL Securities is run by IIFL India, which is a large parent corporation. They are the most well-known financial service company, offering a wide range of products and services.
Stocks, derivatives, commodities, insurance, FDs, loans, initial public offerings, and bonds are among the financial products for which IIFL Securities provides online trading and research-based consulting.
Flat-rate brokerage products are also available from IIFL. The bargain brokerage's scheme allows for no-fee equity delivery trading. The other division, on the other hand, performs cm for a set fee of Rs 20 each completed order.
Colombo, Dubai, New York, Mauritius, London, Singapore, and Hong Kong are among the places where the firm provides NRI trading services for investment.
6. SMC Global
SMC Global Limited, a subsidiary of SMC Global, was founded in 1994. They are one of India's largest financial service providers, offering brokerage, investment banking, and wealth management, among other services.
SMC's trading portal serves as a one-stop financial investing gateway, offering online trading in equities, derivatives, currency, commodities, IPOs, mutual funds, and bonds, among other things.
The firm also trades on the NSE, BSE, MCX, NCDEX, and MCX-SX, which are the key exchanges. As a result, these services and features made the Best Online Commodity Trading Platform list.
7. Nirmal Bang
This is yet another list of India's Best Commodity Trading Brokers. Nirmal Band Securities Pvt. Ltd. is a firm that was founded in 1986. In addition, the firm provides a variety of financial services and products. They are also included among the top full-time service brokers.
They provide vibrant services in stocks, derivatives, commodities, and currency trading. They have a customer base that targets retail consumers through a variety of platforms, including BSE and NSE internet trading. They also provide mutual funds, initial public offerings (IPOs), fixed deposits and bonds, as well as specific desks for NRIs and institutional clients. Insurance broking (both life and general), clearing services, margin finance, investment banking, portfolio management, wealth advising, and research are among the various services offered.
The corporation is a major participant in India's primary stock market, including the Bombay Stock Exchange Limited (BSE), the National Stock Exchange of India Limited (NSE), and the Multi Commodity Exchange of India Limited (MCX). They're linked to the National Commodity & Derivatives Exchange Limited (NCDEX), the National Multi Commodity Exchange of India Limited (NMCE), and the MCX Stock Exchange Limited, to name a few.
8. Religare
Religare Securities Ltd, which was founded in 1986, is the company's current name (RSL). The firm is a subsidiary of Religare Enterprises Limited, a diversified financial organisation located in New Delhi.
The company's services include equities trading, equity derivatives, currency derivatives, commodities trading, Demat Account and associated services, Mutual Funds, NCDs, IPOs, and so on.
They are active members of major exchanges such as the BSE, NSE, MCX, and NCDEX. They also provide Demat account services via NSDL and CDSL. Anyone interested in trading with the firm may do so quickly and conveniently utilising the company's website and mobile trading app. This has been designed for the client who wants to complete the task independently. It is one of the best commodity trading platforms available online.
9. Axis Direct
Customers are familiar with Axis Bank, and Axis Direct is the bank's subsidiary that deals with financial matters. Axis Securities Ltd, which was founded in 2005, is a firm that specialises in financial services. Through the AxisDirect brand in India, it is a full-service broker that provides clients with financial product distribution and stockbroking services. They are included among India's top ten stock brokers. The number of active clients in the organisation exceeds 4-5 lakhs.
The firm specialises in equities, mutual funds, SIPs, initial public offerings (IPOs), derivatives, bonds, NCDs, ETFs, and business fixed deposits.
Home Loans, Auto Loans, Personal Loans, Loans Against Property, Loans Against Shares, Loans for SME, Credit and Prepaid Cards are among the firm's other offerings.
10. Sharekhan
Last but not least, Sharekhan is another online commodity trading platform. The organisation, which was founded in the year 2000, was ranked as the third largest stockbroker in February, after ICICI and HDFC Securities. Currently, the firm offers brokerage services through Sharekhan.com, its online trading platform. The present office placement, or physical placement, is in 1800 offices across India, including branches and franchisees in over 550 locations. The firm operates in nations such as the United Arab Emirates and Oman.
The company's services are available to a wide range of clients, including individual investors and traders, corporations, institutions, and non-resident Indians (NRIs). The present client base exceeds 17 lakhs. On the BSE and NSE, one may easily trade in the stock cash and derivatives categories, as well as commodities trading on the MCX and NCDEX. They also provide additional services such as depository services (Demat Accounts) and the ability to invest in mutual funds and initial public offerings (IPOs).
FAQs
Que.1 What is the situation of the commodities market right now?
Ans. Some financial analysts believe the planets are aligned for commodities to enter their next supercycle. For the larger part of the previous decade, the commodities market was devastated by the financial crisis and its aftereffects, as well as a long period of oversupply. The landscape, though, looks to be shifting.
Que.2 What factors will most likely influence commodity price movements?
Ans. This is a common question in the wake of the recent Federal Reserve (Fed) tightening. Monetary policy, more than any other factor that can influence prices, whether macroeconomic or geopolitical, has the potential to have a large impact.
The twist in this rising rate environment might be a long-awaited increase in inflation. Inflationary pressures appear to be building, while some of the concerns may be exaggerated.
Que.3 What is commodity trading?
Ans. This is commodities trading is a place where raw materials or main goods may be bought, sold, and traded.