IPO is an initial public offer. It is the first time a company issues its shares to the public. This is when a private company decides to go public. The initial public offering is the process by which a privately held company or even a government company—for instance, LIC, the fund by offering shares to the public or the new investors.
In other words, a privately owned company becomes a publicly-traded company. A company has few holders, including the founder, investors, and venture capitalists. But with an IPO, the company opens shares for sale to the public. So you (the general public) can buy shares directly from the company and become a shareholder of the company.
However, while filling an IPO, the company has to file an offer document to SEBI. SEBI is the share market regulator that makes the IPO rules and regulations. The offer document contains all the relevant information about the company, its promoters, financial details, and other necessary objects for raising public funds.
Which companies can bring an IPO?
To become an IPO the company is required to meet certain guidelines and criteria as determined by SEBI. The company must have net tangible assets of at least Rs 3 Crore and a net worth of Rs 1 crore in the preceding 3 years. The minimum average pretext profit should be Rs 15 crore for 3 immediately preceding the financial year.
Proceeds of IPO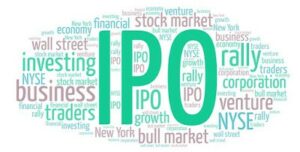 If the company raises fresh capital, the proceeds of the IPO go to the company and can be utilized for the future growth and expansion of the company. On the other hand, if the company involves any offer for sale by promoters on the existing investors, then money goes to them and not the company.
Advantages of Listing the Company
In recent years, the number of companies going public has increased. This is due in part to the fact that there are many advantages for a company that goes public. The most common advantage is that a company's stock price will likely increase after it goes public. It increases the ability to raise money quickly and access a wider range of capital, as well as increased visibility and better potential for growth. It can lead to more money being available for the company to use in its operations, and it can also lead to the founder or other key employees receiving more money. Public companies also tend to be more stable than those that remain private, making them a good investment for shareholders.
Types of IPO
Some common types of IPO;
Fixed Price Offering
Fixed price offerings (FPOs) are a new way for companies to go public. They allow investors to buy shares at a pre-determined price, rather than the current share market value. This offering is becoming more popular as investors are looking for a more secure way to invest in companies. There are several benefits to using FPOs, including increased transparency and better liquidity.
Book Building Offering
In the case of book building, the company initiating an IPO leaves an open bid for interested investors. The bid collected is usually higher or lower than the floor price. The process helps discover the price and know the value of the security or share offered. The real-time bidding with the demand also helps evaluate the price and the issuer gets the maximum price for the security.
How investors or the public can buy IPO shares?
IPOs are a great opportunity for investors or the public to get in on a new company before it becomes too expensive. There are a few things you need to know to make the process as smooth as possible.
-First, you must find out what type of IPO is being offered. There are three primary types of IPOs: regular, secondary, and tertiary.
– Second, determine how much stock you want.
-Thirdly, figure out how much money you want to spend.
Upcoming IPOs in June 2022
The Indian market saw only 16 IPOs from January to March compared to 23 IPOs in the corresponding year. The result has been a decline to 60% in proceeding through IPO. However, there is a strong pipeline of IPO going ahead. More than 20 companies have filed the documents to SEBI for the listing process. So, here are some upcoming IPOs for June 2022.
Hexagon Nutrition IPO
Hexagon Nutrition is expected with its Rs 600 crore IPO in June company have received SEBI, not for the public issue. And it comprises fresh issues of equity aggregating up to rupees 100 crores, the offers for sale of up to 30 113918 equity shares according to the red herring prospectus.
It is a Mumbai-based company that uses the fresh IPO for debt payment funding, increment working capital, requirement supporting capital, and expenditure for expanding an existing facility. This fully integrated company engaged in product development, marketing research, and nutrition manufacturing.
Bharat FIH IPO
Bharat FIH is a subsidiary of FIH mobile and Foxconn Technology company group. The IPO is to be in June 2022. In December, the company had filed a draft red herring prospectus with SEBI to raise over 5000 crores via IPO.
According to the prospectus, the fresh issue of shares will be up to Rs 250 crore, and the offer for sale will be up to Rs 2502 crore by the promoter group. But, first, the company plans to utilize the proceeds of the fresh issue for funding capital expenditure, requirement investment in subsidiaries, and general corporate purposes.
It is India's largest electronic manufacturing services provider, with approximately 15% market revenue share in the financial year 2021.
Mobikwik IPO
The public issue of intake company Mobikwik is expected to be around Rs 1900 crore, comprising fresh issue of shares Rupees 1500 crore. And with the offer for sale of rupees 400 crores by the promoter and existing share folder, the companies target the valuation of approximately $1 billion with the upcoming IPO. Movie Quick is an Indian digital payment company that provides a mobile phone-based payment system and digital wallet. The company offers the buy now and pay later option using the regular mobile payment for customers. In addition, this platform allows the usage of services like peer-to-peer payments through UPI and Mobikwik Wallet.
FabIndia IPO
As per media reports, Fab India, the ethnic brand, is looking to raise an IPO of around Rs 400 crore. However, the company has received SEBI, not for the IPO that comprises the fresh issue of over Rs 500 Crore, and an offer to sell Rs 2.5 crore equity shares by promoters and their investors.
Aadhar Housing Finance IPO
Aadhar Housing Finance plans to raise Rs 7300 crores through its IPO, which comprises a fresh issue of shares worth Rs 1500 crore and an offer for sale up to Rs 5800 crores by the promoter. It is a retail-focused Housing Finance Company serving economically weaker and lower-middle-class income customers. The company has a comprehensive product portfolio which includes a loan for the purchase and construction of a residential property, home improvement loans, home extension loans, and loans for the purchase and construction of the commercial property.
Factors for comapnies to Consider Before Applying For An IPO
An IPO is an integral step for a company's growth, and it can be a very lucrative venture. Before you apply for an IPO, there are a few factors you must consider:
Firstly, make sure your company is ready for public exposure.
Secondly, make sure your financial statements are accurate and current.
Thirdly, make sure your management team is qualified and experienced enough to handle the increased scrutiny of being publicly traded.
For public or investors interested in applying for IPO shares, they must understand:
The first is the company's stability. Is it a well-run business with a good management team? You can do due diligence to understand the team, their past experiences, and their history so that our bid is safe.
The second is the company's financial condition. Is it solvent and has enough cash reserves to cover its costs during the IPO process? Also, one must know the breakthrough pattern or how the company has reached its current sales. If you are not aware of financial jargon, you may seek suggestions from a broker or company that can facilitate the process and resolve your required queries.
Third, the share market conditions for the company's sector. Do investors see potential in the company's product or service? As a shareholder, it is significant to know about the business offerings. What product or service is the Organization providing? What are the sales potential, growth trajectory, and other details? All these need to be accounted before investing in an IPO.
Fourth, is the company's competitive environment. While businesses may go IPO, surviving is equally imperative. Hence, understand if the business has unique selling offerings and can sustain the competition. Remember, the vast opportunities available to consumers can lure them to shift their preferences. Thus, accelerating their competitor's market ratio.
Thus, an IPO can be a great way to raise money for a business. However, it is important to understand the process and what is involved. There are many things to consider when deciding if an IPO is right for your business. If you are thinking of going public, be sure to consult with an attorney and an accountant to get their input.