Sentinel is a new service from Zerodha. Zerodha Sentinel's subscription, set-up, and more will be covered in-depth in this article. Sentinel, a new tool developed by Zerodha to assist investors, has just gone live and is already proving to be rather successful. As mentioned before, the Sentinel Platform is a trigger notification program, and as such, it gives notifications for any triggers set by the user.
The Italian term Sentinella, which translates to "guard or soldier," is the inspiration for the name sentinel. This software also monitors the market and sends out alerts when specific circumstances are fulfilled.
Traders may use this Sentinel Software to build up numerous triggers based on real-time market activity. This is a fantastic tool for traders and investors, as it is quite tough to constantly watch and keep an eye on the market's development.
It is possible to use a variety of various triggers, each suited to a certain approach or approach. Whenever a certain condition is met, an email notification is sent immediately to the recipient. In addition, Kite Zerodha platform notifications are provided with alerts.
Zerodha Sentinel features
This web-based price alert application, called Sentinel, offers a slew of useful functions.
Users may construct a basic alert based on several characteristics, such as open interest, volume, price, and so on, in the cloud.
Zerodha's Sentinel Trigger language allows users to generate elaborate warnings by putting numerous complicated triggers together.
Customers may build a basket of stocks, futures & options contracts, ETFs, and bonds, and then set up a trigger for each of those basket items. This is an example of how to use a stock basket to purchase bank stocks with a trigger on bank nifty >26500. You'll be notified through email and Kite Notification if BankNifty reaches that threshold in the near future. It's possible to open your notice, which will take you to your pre-ordered basket.. Directly execute the basket on that page.
The Sentinel program allows consumers to establish a basket of stocks, define an SL, and set a trigger. As soon as SL is reached, the platform will send a notice to Kite Zerodha and enabling one-click order execution.
This form of trigger allows clients to place an order in response to a change in another scrip, as the name suggests. One Trigger, Another Order begins with the creation of a basket, which is followed by the creation of a trigger to carry out the order.
Sentinel baskets can be used to trade multi-leg F&O strategies.
SIP Alerts: You may set up an equity SIP alert to invest in stocks, ETFs, or mutual funds on a regular basis. Users may set up SIP alerts to go off at predetermined intervals (monthly, weekly, quarterly, etc.) and on a specific day of the year.
Once the trigger is struck, the program sends an immediate notice to Kite online and the Kite mobile app, allowing one-click order execution.
How to Own Zerodha Sentinel?
The Zerodha Sentinel is available in two flavors: Sentinel Zerodha Free and Sentinel Pro. The free edition has a restricted set of functions, whereas the Pro-Sentinel version has a wider range of capabilities.
In the pro version, more advanced triggers may be used. The free edition does not include the option to use Advanced Triggers. Sentinel's enhanced pro version requires a little fee to access.
How to get a Zerodha Sentinel?
A Demat account with Zerodha is the first step in this process. Fill out the following form with your information.
Use your Kite ID and Password to see Zerodha Sentinel Charges or Sentinel Zerodha Pricing.
With the free version of Sentinel, you receive 30 trigger set-ups per month.
Zerodha Sentinel Plus Subscription is available for Rs.40/month and Zerodha Sentinel Pro Subscription is available for Rs.160/month.
New Zerodha customers get Zerodha Sentinel Pro for free for the first seven days.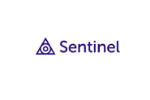 Several benefits of Zerodha Sentinel
Use of the Sentinel Software has the following significant advantages.
With this platform, the customer service is fantastic. To the best of their abilities, the customer service representatives respond to the needs of their clients.
Kite App, Sentinel Web Platform and email all send notifications.
Trigger characteristics like value and volume are particularly useful for speeding up the process of configuring them and ensuring that they work as intended.
The Sentinel Zerodha Platform may also be used for comparative purposes. It is possible to compare stocks based on a variety of distinct characteristics.
The Pro version of Sentinel may be used to set up numerous triggers based on more than one criterion.
On the platform, you may see a comprehensive history of all of the triggers you've created, along with any associated information.
For traders and investors, this is one of the top platforms.
To ensure your privacy and safety, we've put together a team of experts that are available around the clock.
Disadvantages of the Zerodha Sentinel
The following are a few of the platform's most notable shortcomings:
The platform has a restricted range of features. For the time being, it's solely used to display notification messages. The triggers have not yet been sent to the client's desktop or browser.
There isn't an app for the Sentinel Zerodha Platform just yet.
To stop the effects of the triggers, you need to reach the condition that the trigger was set to. The trigger must be manually deactivated before it may be reactivated again.
There may also be certain security considerations to be aware of. This is due to the fact that the platform's functionality relies on the internet, which has the potential to be unsafe.
Each trigger must be reactivated one at a time, manually. Reactivating all of the triggers simultaneously would be ideal.
Zerodha Sentinel's Final Words
Traders in the financial market apply a wide range of methods. Conditions must be met in order to be eligible for certain roles.
However, it is impossible to keep an eye on the market all the time and be in front of the trading terminals at the right time.
Zerodha has created the Sentinel Zerodha platform to address this issue by sending alerts when certain triggers are triggered. Kite Zerodha and email alerts are available in the app as well as in the Kite app.
The Sentinel platform can help traders increase efficiency and profitability. This web platform allows you to set up several triggers. As a result, anyone may utilize this program to their advantage in the world of trading.
Zerodha Sentinel, the company's real-time price alert tool, has been a huge success in helping traders stay profitable in the market by helping them enter and exit the market at profitable times. For free, you may use your Zerodha credentials to access the site and set up numerous alerts across several markets, such as stock and F&O contracts; commodities; bonds; etc. The Sentinel Zerodha platform offers a wide range of capabilities, such as basic alerts, advanced alerts, baskets, and multi-leg F&O orders.
Most Commonly Asked Issues
1.Ques: Is it possible to open two Zerodha accounts with the same name?
Ans: No. One trading or demat account can be opened by a Zerodha customer at a time. Using the same PAN number for two Zerodha trading accounts is not permitted. A trading or demat account with another broker can be opened using the same name and PAN number. SEBI laws prevent this from being done with one broker.
2.Ques: Is Zerodha Safe?
Ans: Any Indian stockbroker may be certain that Zerodha is as secure as any other. One of India's leading stock brokers, it is also among the country's lowest-risk brokers. Only brokerage services are offered by this debt-free organization. Not a single significant infraction has been re-posted in the previous nine years." Thus, it is India's safest stock broker.
3.Ques: What services does Zerodha provide in the area of foreign exchange trading?
Ans: Foreign exchange trading is available through Zerodha (currency). Zerodha trading account holders may trade currency derivatives on the BSE and NSE markets. Activating the currency trading section is a pre-requisite for beginning to trade the Forex market
4.Ques: Is Zerodha a Forex Broker?
Ans: Yes. Zerodha is a platform for FX trading (currency). Currency derivatives may be traded on the BSE and NSE with a Zerodha trading account. Before trading in currencies, the consumer must enable the currency trading section.
Do Zerodha provide technical charting?
Technical charts for advanced trading on Zerodha's free Kite platform are available, yes. Kite trading program provides the greatest technical charts available.
5.Ques: Is Zerodha favorable for the long-term investors?
Ans: Investing in Zerodha for the long run is a good idea. Brokerage services for Equity are available on Zerodha at no charge. As a result, trade expenses are automatically reduced, saving a significant amount of money over time. Additionally, it provides commission-free direct mutual funds that generate a 1% annual profit.
I already have a demat account with Sharekhan. How can I link it to my Zerodha trading account?
In order to use Zerodha's trading platform, users must first create a demat account. It does not enable the connecting of its trading account to a depository participant's demat account (DP). You can open many demat accounts on your name with various brokers, if you choose.
If you desire, you may keep your Sharekhan demat account open.
When you close your Sharekhan demat account, you can transfer all of your assets to your Zerodha demat account. It's a straightforward procedure that takes only a few minutes.
6.Ques: When a new customer signs up with Zerodha, are they offered a pick-up service?
Ans: Account opening forms cannot be picked up at your house by Zerodha. At Zerodha Bangalore's request, customers must provide completed forms. It is also possible to submit the paperwork over the internet.
7.Ques: How does Zerodha function?
Ans: Zerodha is a Low online brokerage concept where clients or traders are solely supplied online trading services. In order to better serve its consumers, it employs cutting-edge technology and has fewer locations. When clients can grow and minimize operating costs, they are able to keep significant profits despite offering low-cost trading, thanks to technology.
8.Ques: In Zerodha, what is the significance of LTT?
Ans: Last Traded Time (LTT) is the abbreviation for LTT in Zerodha. Each share or contract's most recent transaction date may be seen in its last traded time. It gives the traders a better idea of how much demand there is for a certain stock on a given day.
9.Ques: What is NFO in Zerodha?
Ans: New Fund Offering (NFO) is the abbreviation for the term. For the first time, an AMC makes a fund available for purchase via an NFO. Currently, Zerodha Coin customers are unable to invest in NFOs. You may, however, purchase NFO straight from the AMC.
10.Ques:What do you mean by day or IOC in Zerodha?
Ans: Orders are expected to be completed by the end of the day. It stands for 'Immediate or cancel.' This signifies that the order will be implemented as soon as it is published and will be promptly canceled if it is unable to be completed for whatever reason.
11.Ques: Is it possible to purchase and sell stock on both exchanges?
Ans: For example, you can set up an order for a MIS short order on one exchange and a MIS long order on the other. To avoid any confusion or confusion, both of these deals must be squared off at the conclusion of the trading day on both exchanges.
12.Ques: What are Zerodha's daily transaction SMS charges?
Ans: Users can opt out of the Zerodha SMS service for a fee of one paisa (about one cent).
13.Ques: How much does it cost to use Zerodha's services?
Ans: Zerodha does offer free services for certain of its offerings. Brokerage-free equity delivery trading and mutual fund investments are available. Per completed order, the brokerage cost for intra-day and F&O trading is 20 or 0.03 percent (whichever is lower).
14.Ques: Does Zerodha provide technical charting facility?
Ans: Yes. Charts for advanced technical analysis are available for free on Zerodha's Kite trading platform. Zerodha's advance charts are some of the best in the industry.
15.Ques: What do you mean by Zerodha trading and demat account?
Ans: Trading, demat, and a bank account are the three accounts that an individual must have. Customer assistance is available through trading and demat account services provided by Zerodha. To buy and sell stocks, a trading account is necessary, as is a demat account for storing the securities that have been purchased. Clients can link their trading and demat accounts to their bank accounts.